Golfers are incredibly effective. They routinely reach their targets 18 times in a row, regardless of their skill level or experience. When they get into trouble, golfers automatically refocus on the flag and get right back on course. So if you want to be more effective, like a golfer, set a tee time to start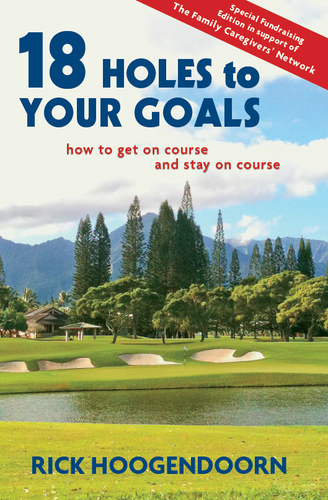 reading "18 Holes To Your Goals".
Rick Hoogendoorn's second book was written as a fundraiser for the Family Caregivers of BC. It is a tool to help raise awareness for the organization, and to help raise funds for their annual charity golf tournament in Victoria, BC. Buying this book is one way you can help yourself be more effective in the pursuit of your dreams and, at the same time, support a great cause.
Family caregivers are the backbone of our healthcare system, and your support in purchasing "18 Holes To Your Goals" will help us help them even more. Call Rick to get your copy today!
For more information about the Family Caregivers of British Columbia, please visit
familycaregiversbc.ca
.
WHAT IS STOPPING YOU?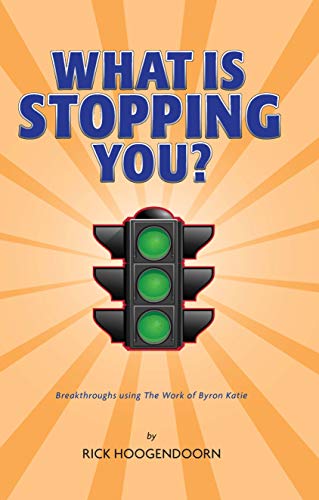 For several decades Rick produced a series of unfinished book projects. In particular, he struggled to write "18 Holes to Retirement", a book he had conceptualized many years before. Finally, in 2009, his frustration with himself led to a realization of what was stopping him, and within a few days he had written the rough draft of his first book "What Is Stopping You?".
"What Is Stopping You?" outlines an extremely simple method for identifying hidden beliefs that prevent us from doing what we want. It also summarizes The Work of Byron Katie, which is a method of personal inquiry that can be used to dissolve limiting beliefs. If you are frustrated, stuck, or spinning your wheels in any area of your life, "What Is Stopping You?" can help. 
"What Is Stopping You?" has become a local classic in Victoria, helping business people, real estate investors, the unemployed, and many others. Discover what beliefs have been hidden in your blindspot, so you can stop beating yourself up and start experiencing the simple progress you've always wanted.
A Kindle version of "What Is Stopping You?" can be found on amazon.ca by
clicking
here
.
REAL ESTATE ACTION 2.0


Buying Real Estate? Understanding is easy... doing it is the challenge.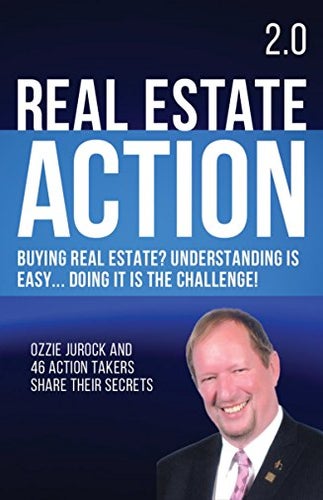 In this book, well-known real estate expert and bestselling author Ozzie Jurock brings together 47 real estate professionals who "can" and continue to "do". It draws on their experience and expertise in order to bring to you an insider's view on essential real estate subjects, ranging from making the right purchase for first-time buyers to what are the keys to being a successful real estate investor.
This book is dedicated to growing your personal wealth and gaining financial independence through the investment in carefully selected real estate. Rick Hoogendoorn is a contributing writer.
You can obtain a copy of this book by
clicking here
and visiting amazon.ca.